Chandler Baptist Serve Sunday 2018
What is Serve Sunday?  We gather for a brief worship service, then break into smaller groups for various service projects in our community.  Anyone is welcome to come and help!
Print out a sign-up sheet and return it to the Welcome table in the church foyer:  Serve Sunday sign-up.    The service projects are listed on back. Please check where you want to serve. Use one form to sign up a family. If your family will be serving in different locations, please note inside the box who will serve at each location.
Childcare is available for babies through pre-K (9:30—noon). Please signup on the back of the sign-up sheet.
Serve Sunday schedule: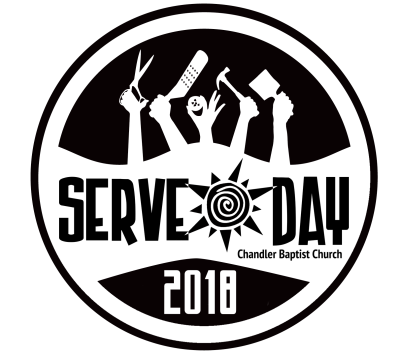 8:30-9:00 am       Breakfast
9:00 am                 Worship by Word (in the Sanctuary)
9:30 am-noon      Worship by Action!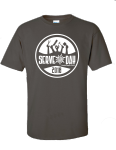 Check out the new Serve Sunday Shirts!  Shirts are not required, but it will be fun to go out united in appearance. If cost is a problem, please go ahead and sign up for a shirt.  Shirts can be ordered on the sign-up sheet.
If you have questions, please contact Aaron Huffman, Scott Cooper, or the Church Office at 816-781-2011 or office@chandlerbap.org.