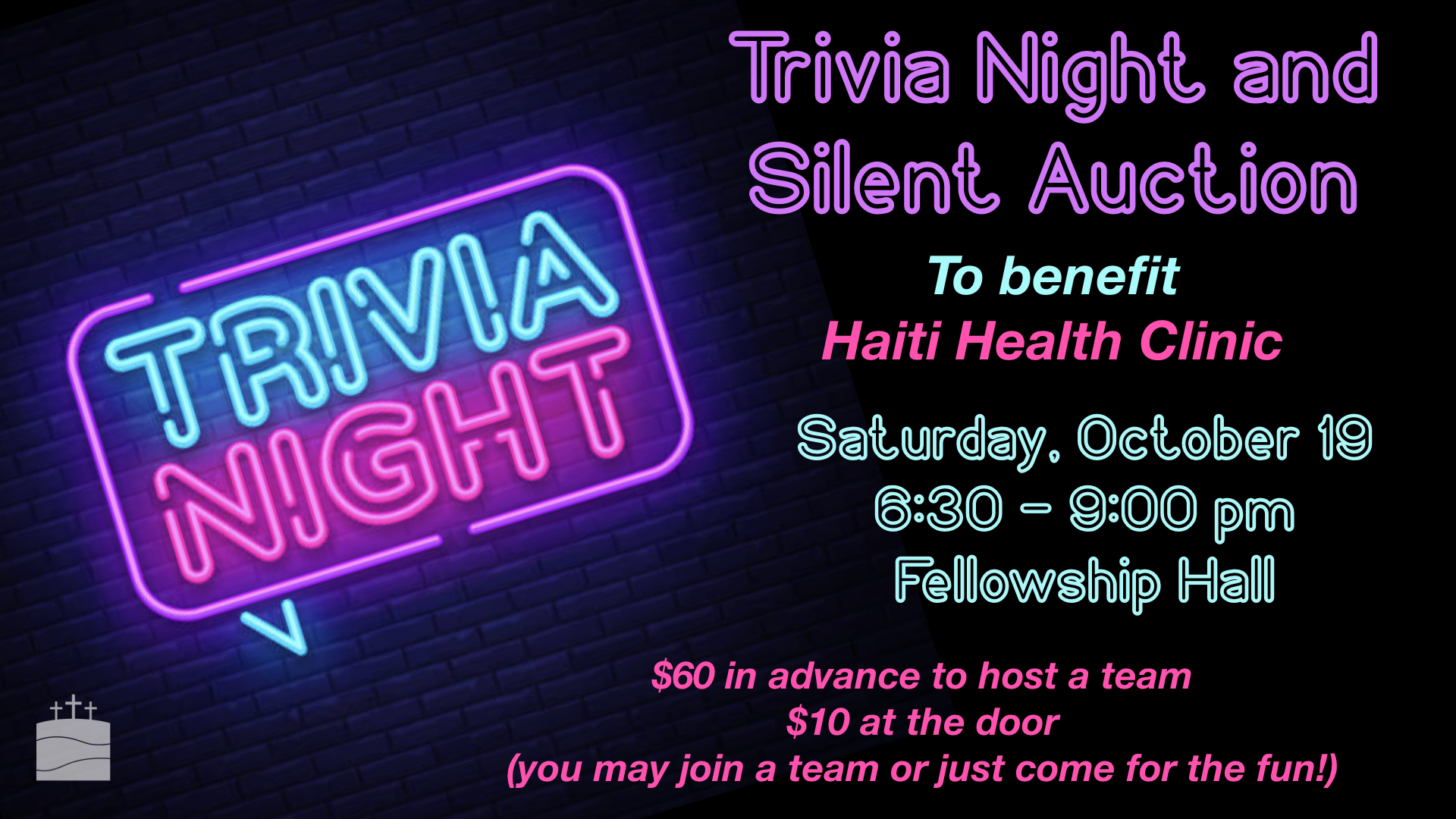 Chandler Baptist Church is hosting this event to raise money for a Health Clinic being constructed in rural Haiti. Eleven members of the Chandler congregation are traveling to Haiti this October to work on this Health Clinic to serve a community which is currently hours from quality healthcare. All proceeds will go toward the Haiti Health Clinic.
Table hosts can sponsor a table for $60 and invite guests to fill their team. You can get a ticket from one of our hosts for $10 ahead of time or simply donate at the door and join a team….Or simply come for the snacks and fun that night! Bring your quarters as we will have some fun snacks for sale as well.
On behalf of our Haiti team and congregation supporting them, we thank you in advance for your consideration and look forward to your participation. If you would like to donate an item or service for this event, we are also taking donations for the silent auction and for prizes for our trivia teams. Please contact TIm or Tamara Everly or Doug or Kim Chatman.