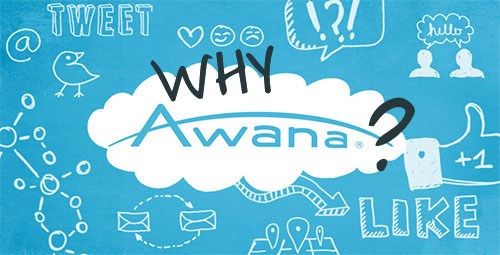 Awana takes fun "seriously." Our club meetings are so exciting that kids can't wait to come back for more!
While kids are having a blast, they're learning and growing, too. No matter what Awana club they participate in there are games and activities that train their bodies. They learn verses and spiritual truths that expand their minds. They encounter life lessons that feed their souls. With caring, trained leaders investing time, love and wisdom into shaping children's lives, parents quickly discover that Awana is a fun approach to a serious calling.
Awana teaches children that God is real, He loves them and He has expressed that love through His Son, Jesus Christ. Kids also learn how God can help them in their daily lives. Bible-based lessons teach them how to obey God in a complex world.
The world of Awana exists to give boys and girls the opportunity to know, love and serve God. While it's a serious mission, we believe having fun in the process is a great tool for reaching young people.
Three segments provide start-to-finish excitement in every meeting.
Game Time: Team competition takes place in our unique circle games and during other playground favorites. The Awana game circle provides maximum opportunity for children to get involved, no matter their athletic ability. They unleash their energy while learning teamwork, sportsmanship and other character traits through their participation.
Handbook Time: Kids work one on one with a trained leader to finish assignments in their curriculum materials.  Awana emphasizes memorizing and understanding key Bible verses that teach children how to know and follow God. A series of awards and trophies reward their achievements at every level.
Council Time: Kids and leaders gather together for singing, announcements, awards presentations and, most importantly, a practical Bible message
Currently our program hosts clubs for:
Cubbies (Pre-school)
Sparks (K-2nd grade)
Truth & Training (3rd-5th grade)
Chandler Baptist Church hosts Awana Club Meetings on Wednesday nights during the school year, from 6:00-7:30pm and  is open to any and all children, whether or not their families attend Chandler Baptist.