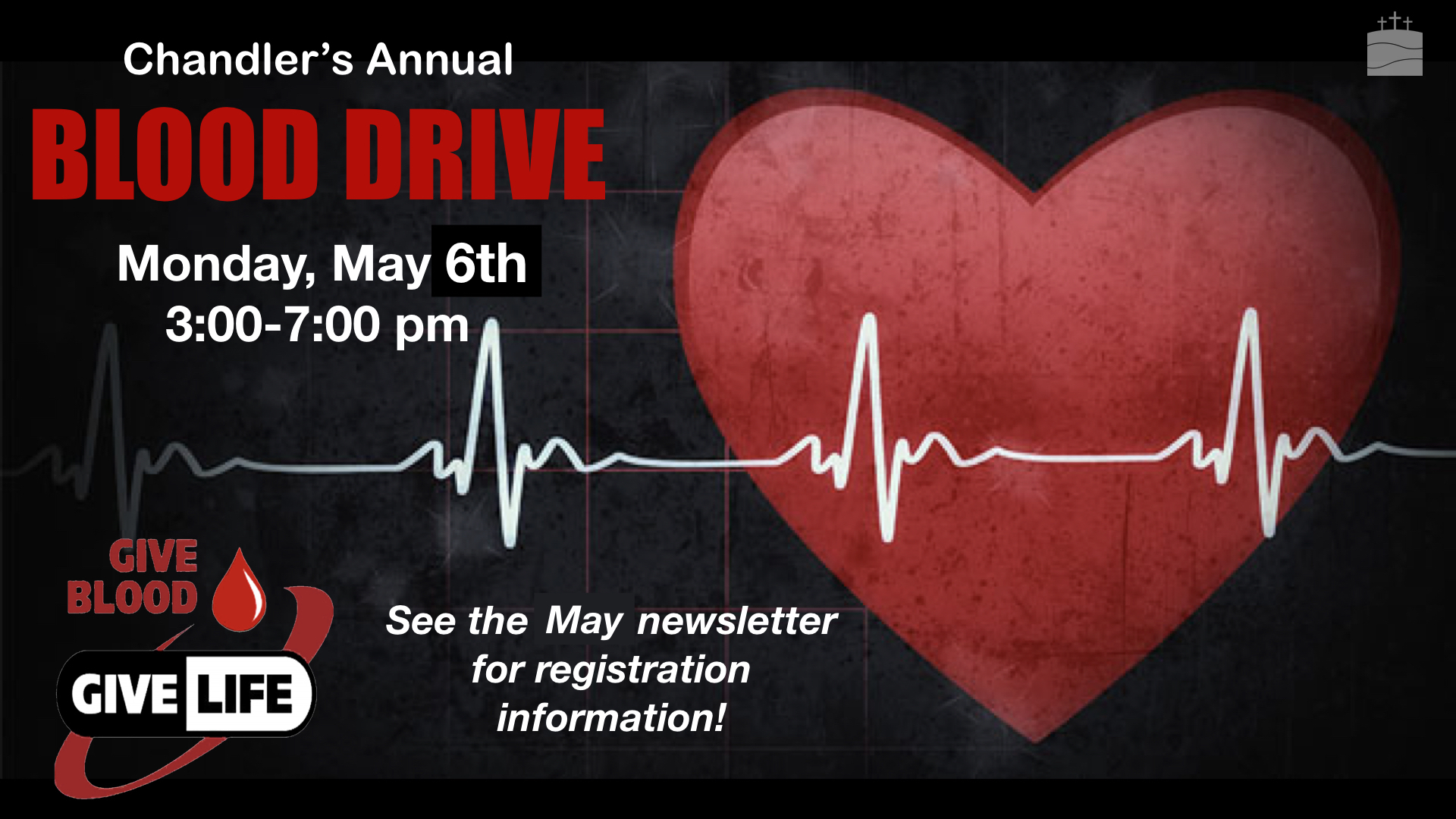 It is time again for our annual blood drive here at Chandler Baptist Church. Last year, we collected 26 units of blood. Our goal set by the American Red Cross is 22 units, but we'd like to beat last year's number and shoot for 35 units!
The blood drive will be Monday, May 6th from 3-7pm in the fellowship hall. If you wish to schedule an appointment, go to https://www.redcrossblood.org/ and search for a blood drive using the zip code 64068. It will pull up several blood drives in our area, but make sure you find ours on the 6th; or you can e-mail Shelly at shellyreeve7279@gmail.com and she will get you set up.
This web site is also a great place to find information about giving blood, as well as where you fill out your RapidPass. The RapidPass allows you to answer all of those health and travel questions before you get to the church. Doing this beforehand will speed up the donation process and get you in and out of the church quicker.