Hey Chandler Family,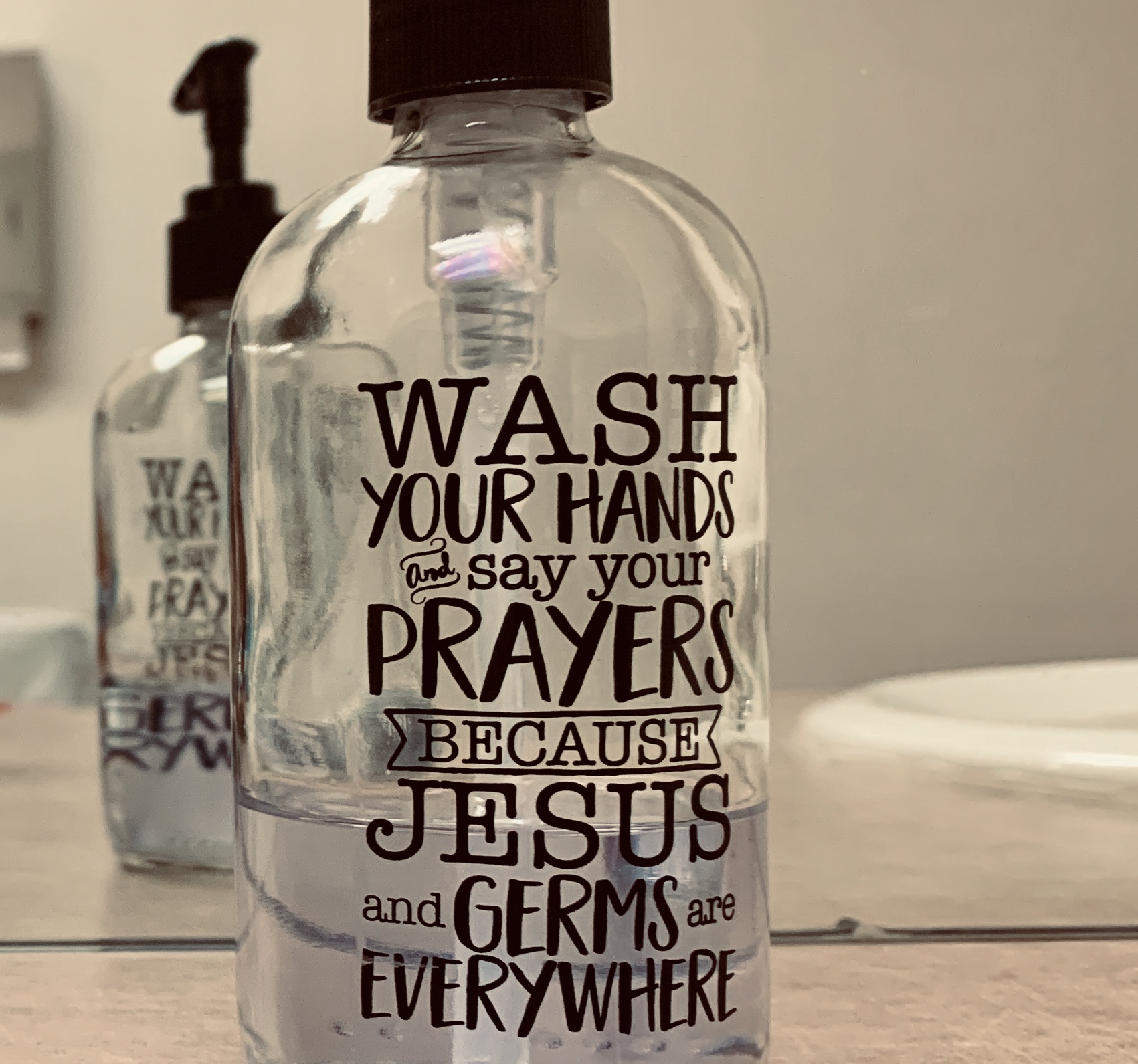 Our church is making preparations for COVID19 (Coronavirus). This is a scary and rapidly changing time. As a church, we will make every effort to protect worship (and provide it through technology if you stay home). We also know that we do not go alone. Posted all over Haiti, sometimes as graffiti, was Psalms 91. Our God, the Creator, is our refuge and fortress. In whom we trust.
For this Sunday we will have regular Sunday School and Worship Service. But if you have any hesitation, please stay home. Especially if you are an advanced age, have an underlying health issue, or feel sick. If you do stay home the service will, for the first time, be on Facebook Live.
Below are more details on attending Sunday, future events, helping our most vulnerable, and giving.
If you do attend on Sunday:
We have a new team of greeters led by Nurse Margaret Ann Black. Before anyone arrives they will use disinfectant to wipe down every surface (handles, pews, etc). They will welcome everyone with love, but no handshakes. Please follow their example and implement no touch greetings.
Purifying our hearts begins with our hands. Purell stations are attached to the wall to the left and right of the glass doors entering the sanctuary. Every other row of pews will have kleenex.
At this moment, since there are no confirmed cases in our county, we plan to have donuts on Sunday. (This will most likely be our last Sunday for the next few weeks.)
Future Sunday and other Events:
If schools close, all events beyond Sunday morning will be cancelled.
The church will continue to evaluate how to handle Sunday services. We are seeking ways to bring worship to you at home. First, is Facebook live. In future weeks we will also try to provide a Zoom Sunday School class (Zoom is a virtual dial-in video conference, similar to Skype or Facetime, but designed for small group learning).

Helping the Most Vulnerable:
THIS SUNDAY please bring food to the church we can distribute to those who may experience food panic (who lack the funds to prepare for weeks at home). Bring items for children to eat for breakfast and lunch: cereal, granola bars, ravioli, etc. We plan to door drop food in the coming weeks.

We want to help our advanced age population get medications and food. If you have a need, please contact the church office and there are church members who would be happy to run errands to drop the items off on your doorstep.

Giving to the Church — unfortunately our bills will continue, so please continue to give. Here are three ways:

Auto Debit: we can send you details about giving through auto debit (pulling directly from the checking).

Credit Card: https://chandlerbc.org/give/ Giving with a credit card does cost the church a small percentage, but during this time it is much prefered to not giving.
Mail a Check: 11401 Hwy 33 Liberty MO 64068
This is indeed a scary time. But the church is built for scary times. We are the family of God. Let us rally to worship God — wherever we find ourselves on Sunday morning. Let us strive to help those in need. Let us call and text encouraging one another. Let us pray. For when we pray God hears and Hope begins,
Sean