Our Haiti Mission Team left KC early on Monday for Port-au-Prince, Haiti.  Here they are at the airport, ready to leave!
On this map of Haiti you can see the capital, Port-au-Prince, on the bottom right.  The arrow is pointing to Grand Goave, where they will be helping a local church.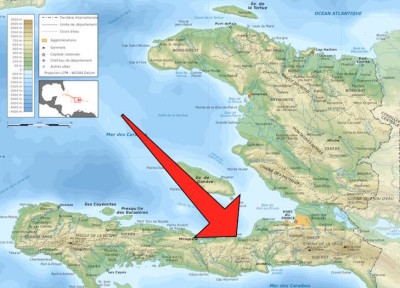 In the next two pictures, the group is packing up all the supplies they brought with them for the local church and missionaries, preparing to leave for Grand Goave.