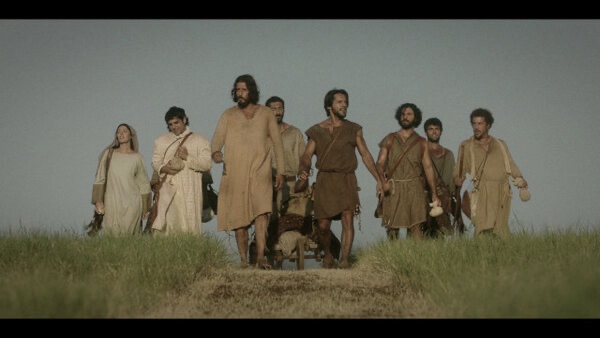 We are well in the middle of Advent and the Christmas season. The meaning of this exciting time has changed for me over the years. It has changed as I have aged. It has changed as I have matured spiritual. In fact, my Christian walk has changed and matured and it continues to mature yearly, monthly, daily, and even sometimes hourly. I have always believed the statement that "you see what is important to a person by (1) where and what they spend their time on, and (2) where and what they spend their money on." Through this 2020 year, I have added a 3rd to the list that is most important: (3) does that person show the love of Jesus to others. After watching The Chosen this year, I strive to push myself out of my comfort zone and to meet others where they are. To show the love of Jesus.  The Chosen illustrated this sacrificial love Jesus has for us all.
"We become what we love and who we love shapes what we become. If we love things, we become a thing. If we love nothing, we become nothing. Imitation is not a literal mimicking of Christ, rather it means becoming the image of the beloved, an image disclosed through transformation. This means we are to become vessels of God´s compassionate love for others." — St. Clare of Assisi
In the advent story, Jesus, coming as the Messiah in the form of a vulnerable baby, might best define what it is to love, what it is to be love. God, as Jesus, is the ultimate example of what it means to love without control, from the first breath. Newborn babies cannot do anything for themselves. They are completely dependent on the mercy, grace, and love of others.
John 13:35 "By this everyone will know that you are my disciples, if you love one another."
Jesus was vulnerable. I continue to strive to be vulnerable in loving others as Jesus. Sometimes it is not comfortable to push one's self forward into certain situations to show the love of Jesus, but I want to be a disciple of Jesus. I know this is the path he is leading me. I only need to submit. Advent is the beginning of the best, most amazing gift of love……..
by Mike Black