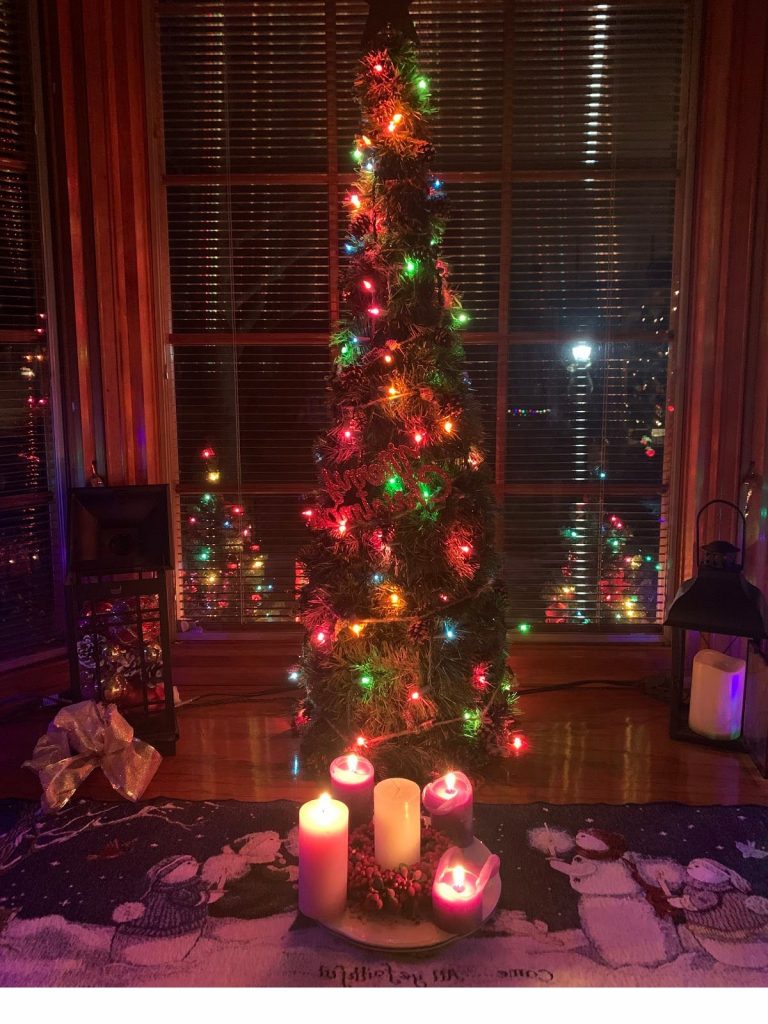 For God so LOVED the world that he gave his one and only son. Anyone who believes in him will not die, but will have eternal life. John 3:16
Disclaimer: This devotion was written for children, but adults you are welcome to read it too.
Yesterday, Sunday, the fourth candle of Advent was lit at church and in our homes. This candle burns brightly to remind us of the amazing, everlasting LOVE God has for each of us. God gave up his one and only son to live as man and die that we may have eternal life with him. Imagine that! God only had one son, yet he LOVED you so much he was willing to give up his son, Jesus, for you as a free gift!
The gifts we give and receive at Christmas are given out of LOVE for each other. In time though, the joy we first experience from these gifts like toys, treats, games, new clothes will soon fade away. But the things God gives us like hope, peace, joy, and LOVE will live in us all the days of our lives. God has given each of us the best gift of all and we don't have to make lists, shop, or wrap. We simply have to believe in Jesus and accept him as savior. Remember, as you open gifts this Christmas that Christ is God's LOVE gift to you.
Click here for a coloring sheet of the Advent Candles.