Look for the Good!
The time of Jesus' birth and a few years after was quite rocky for Joseph and Mary – from the "scandal" around Mary's pregnancy out of wedlock, to having their baby in a barn, to Jesus' life being threatened by King Herod's murderous decree and fleeing to a foreign country to save their child. And yet despite all of those tremendous difficulties, we know that Jesus coming to earth was a very good thing, not just for Mary and Joseph but for everyone.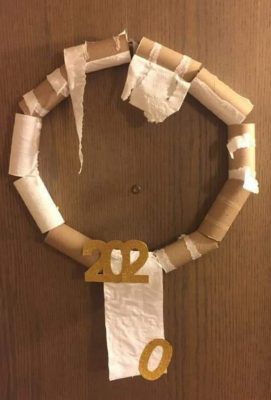 2020 has been a rocky year for all of us, but there has certainly been a lot of good that has come from this year as well! For one, I'm grateful for the perspective that 2020 has provided – sometimes you don't know how good things are until they aren't, you know? It's been a great reminder for me to not take things for granted – like time with family and friends, going out, having toilet paper… the list goes on.
My takeaway as I ponder this year in the light of the story of Jesus' early years is that even in tumultuous and uncertain circumstances, God is using all things for our good, as Romans 8 tells us: "And we know that in all things God works for the good of those who love him, who have been called
according to his purpose."
Undoubtedly 2020 has been a HARD year – and that makes it all the more important to remember that good has and will come from this year, because God has promised it! So let's remember to look for that good and share it with one another that we may all be mutually encouraged!
Matthew 1:18 This is how the birth of Jesus the Messiah came about: His mother Mary was pledged to be married to Joseph, but before they came together, she was found to be pregnant through the Holy Spirit. 19 Because Joseph her husband was faithful to the law, and yet did not want to expose her to public disgrace, he had in mind to divorce her quietly.