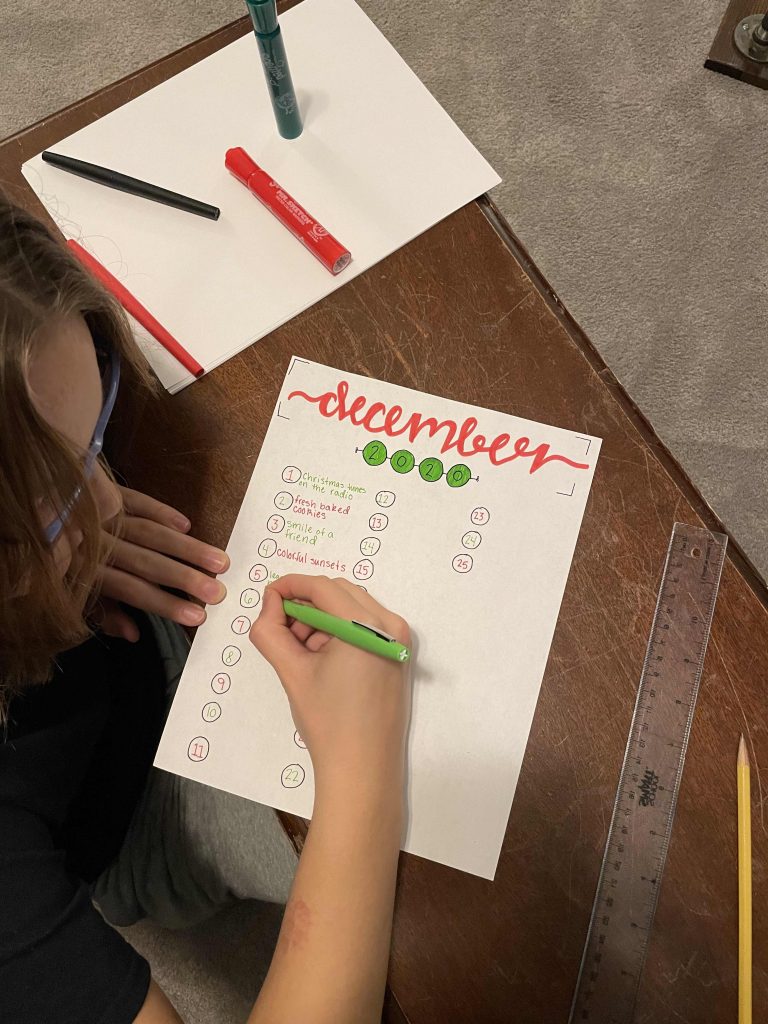 My favorite Bible passage is Philippians 4:4-9. It serves as a constant reminder of where my thoughts need to be focused.  In this season, I can easily become consumed with lists and baking and shopping and decorations and cards and worrying and…  
Our family started a tradition several years ago.  On December 1st, we write the numbers 1-25 on a piece of paper.  At the end of the day, we write about a moment we were thankful for.  As we keep our thoughts on gratitude, we experience the peace of God that Paul wrote about.  Join us in this simple practice to experience peace this Christmas. 
~ by Michell Bonham
Philippians 4:4-9 (NIV)
4 Rejoice in the Lord always. I will say it again: Rejoice! 5 Let your gentleness be evident to all. The Lord is near. 6 Do not be anxious about anything, but in every situation, by prayer and petition, with thanksgiving, present your requests to God. 7 And the peace of God, which transcends all understanding, will guard your hearts and your minds in Christ Jesus.8 Finally, brothers and sisters, whatever is true, whatever is noble, whatever is right, whatever is pure, whatever is lovely, whatever is admirable—if anything is excellent or praiseworthy—think about such things. 9 Whatever you have learned or received or heard from me, or seen in me—put it into practice. And the God of peace will be with you.