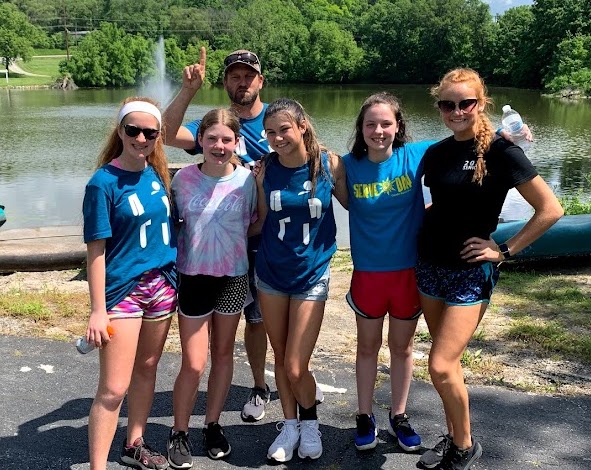 The first thing I think about when someone says Chandler Baptist Church is the people. I have been at Chandler since first grade. From the time I first walked through the door, I felt like I had friends. People were quick to greet us and make us feel welcome. We started going to Chandler because of the great childrens' programs there. Vacation Bible School was my favorite because I got to spend a week with friends, learn about Jesus, and sing. I also liked music camp each summer.
As a youth, I get to see our church in a different perspective. We have youth group every Sunday and Wednesday. When I am at youth, we talk about what is going on in our lives, play games, and we get to take our learning about Jesus a little deeper. Some of my favorite things the youth have done include youth retreats, 7-11 game nights, and movie nights.
Some of the other things I love about Chandler are Serve Sunday, Trunk or Treat, the Living Nativity, kite flying, helping with the food pantry and working in the nursery. I also have to admit that I love the donuts that are provided every Sunday morning before worship.
I have always enjoyed inviting friends to come to my church. I would like to extend that invitation to YOU! Come worship with us and be a part of our church family!